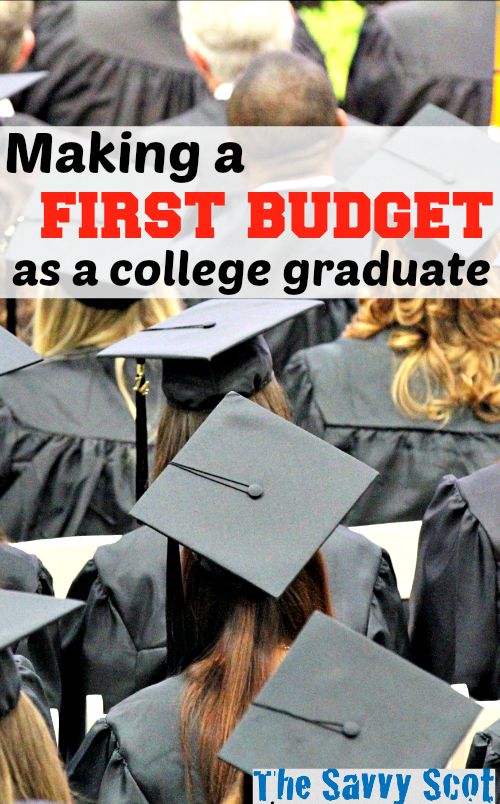 Congratulations, you made it into the world with a fresh degree and a first job! Now the bank of Mum and Dad stops paying for your expenses and you are wondering how much you should budget for things? let's break it down.
Housing and bills
With a new job, you are probably considering moving to a new city, or leaving your houseshare to take a place on your own. While most shared accommodation include some or all bills, and students don't even have to pay council tax, things are different once you are on your own.
In my city of Guildford, Surrey, you can find a room to rent with all bills included for £450. A bit more if you are in the town centre or if there are two of you. Bedsits start at £500, while 1 bed properties can be found for £600. So you are probably thinking, now that you make £22,000 a year, that the extra £150 a month is worth to have some privacy. Not so fast.
You will have to add your council tax (£1,000-ish per year for a 1 bed in Guildford), electric bill and other utilities.
At the moment, I use EDF for electric on the price promise plan, and pay around £35 a month for a well insulated 3 bed property. If your 1 bed has bad windows, you can expect to pay as much.
I switched from O2 to Sky and am on the super low £5 a month broadband available to old 02 customers (see post on how to switch if you were an 02 customer), most broadband packages are around £20 per month.
Then there is gas if you have it, £13 for TV license, which is mandatory if you own a TV, and the cable package is on top.
We pay £15 a month for water, which is included in the £140 maintenance fee of the building. You may not have to pay maintenance if you rent, although it is built in the rent price.
The council tax takes the bulk of it, but you can expect to pay roughly £170-£250 on top of your rent, just to live on your own. In some cheaper cities, you can find a room for that price, but Surrey is pricey.
Food and basic supplies
Food will be your next big item on the budget. Now that you make a bit more money, you may be tempted to eat more expensive foods, or go out more often. It adds up quickly, so set a budget and try not to go over it. If you do eat out, make sure you don't waste food at home. Freeze or prepare what is about to go bad so you can eat it the next day. You could even bring your lunch to work in a tupperware to save money.
Supermarkets have a discounted aisle where you find meat that will only be good to eat the same day, but is discounted 70% or more. You can cook it when you get back home, or just freeze it for another time. They do the same for vegetables, yogurts, and other products that are about to lose their freshness. If you shop at the market at the end of the day, you can also get discounted produce.
I used to shop for two for around £50 per week, for a diet consisting mostly of fresh fruits and vegetables, meat, dairy, bread and wine. We occasionally had a frozen pizza, but most meals were prepared from scratch with quality products. You can reduce that by eating less meat, and replacing it by fillers like beans, rice or potatoes.
For basic supplies like toothpaste and toilet paper, you could stock up when there is an offer, or you have a coupon, but don't go overboard, as it takes space and you may have to throw some if you move out.
Commute
Think twice before buying a car, as it costs more than just the car. There is petrol, insurance, maintenance and repairs, and a £80+ parking space rental if you live in a medium town. The cycle to work program can help you get a subsidized bicycle through your employer, and some companies will refund part of your train or bus pass.
Taxes
Now that you have a job, you will have to pay taxes! Most employees are on the PAYE system, which stands for Pay As You Earn and is actually great because taxes are taking out of your paycheque and you have nothing to worry about.
If you took out a student loan to go to uni, your student loan repayments, based on how much you are earning as a first salary, should also be taken out of your paycheque.
I like that system because you never get used to having the money, then give it back to HMRC. What you get at the beginning of the month is what you have to live on.
Health
Your health is your most valuable asset. If you know you are going to require dental or eye treatments sometime soon, you may want to look for a private health insurance on top of the NHS. If you are young and healthy, expect to pay around £20 a month or so. Try to eat healthy, sleep well and exercise regularly so you don't have to use your health cover.
Fun
In the fun category, I would put anything that is not vital. Traveling, going out, buying clothes, transportation other than to and from work… Set a budget carefully, say £30 per week, and see if that is enough. Money is made to have fun so if you feel pinched, increase your allowance until you are comfortable. Then stick to it.
Savings
Finally, now that you make more money, if you don't inflate your lifestyle too much, you should have enough left over to save a little every month. Like the fun budget, start low, and increase until you feel the pinch. If your employer matches your pension fund contributions, start there, as it is free money. Then open a cash ISA for tax free savings. Once you have maxed out those two, you can look into stock and shares ISA, and normal savings accounts. You should also open a sub-account for short term savings, to cover things like car repairs or holidays.
As a young graduate, you have time on your side, so if you start with good financial habits as soon as you enter the workforce, you will have plenty to spend, invest and give for the years to come.
What advice would you give a young college graduate about to start a first job?