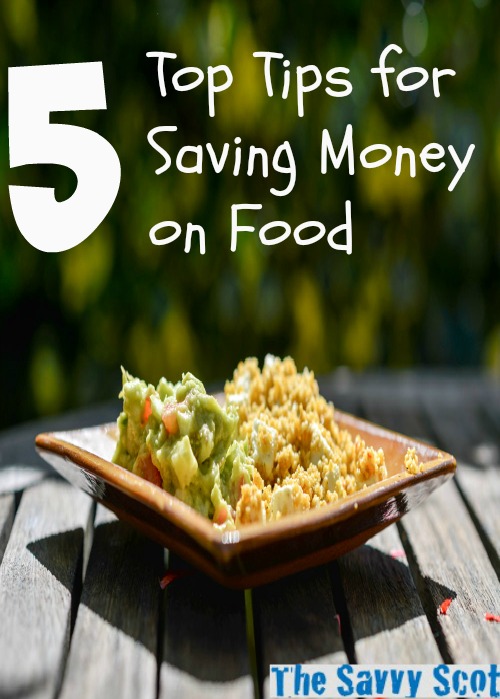 There was an article today in the news regarding food waste. Studies have shown that an average family in Britain throws away about £680 ($1000) of food every single year! This amounts to 7.2 million tonnes of waste food – 4.4 million tonnes of which could have been eaten (over 60%). Let alone the cash that could be in your checking account instead.
The article goes on to quote research from a company called wrap, which suggests that 60% of people believe that food has to be frozen on the day it was bought. This is a ridiculous concept, as there is clearly no way of the manufacturers knowing which day you bought the product on!
This got me thinking of what I do to save money on food. The biggest bit of advice I think I can give – and the most obvious – is to limit eating/taking out! When you stop and consider the premium you pay, ask yourself if you really need that second takeaway this week. Don't get me wrong, I believe in the 'experiences' being the most important thing in life, so if it involved meeting with friends/family etc. then I am all for it; else, ask yourself if you are just being lazy.
Well here they are – my 5 top tips to saving money on food!
Cook in quantity and freeze the excess. That way you can defrost it later and it 'reinvents' the meal as new and exciting; instead of being 'leftovers'. Our freezer is a selection box of various meals. Sometimes we even forget what we have in there. One extra tip – remember to label the boxes. Frozen food all looks the same 😉
Look for bargains in the reduced sections in supermarkets. Even if you don't eat it that night, you can freeze it and defrost it later on the day you want to eat it. I do this all the time, especially when meat is on offer. You usually find (especially in 24 hour supermarkets) that reduced sections get reduced again even further, later on in the evening as it approaches midnight. You can always find something that you will use at some point. The way I see it is that, even if you weren't planning to eat/buy the item at that time, you can freeze it and eat it later!
Be very conscious of 'deals'. Often you see 'special prices' or 'offers' that are actually still more expensive than the loose equivalent. For example, my local supermarket (Tesco) often has apples, carrots, parsnips etc. in pre-packaged bags that are on 'special'. I always weigh them and check the price of the loose equivalent. The majority of the time; the loose products are cheaper. It is amazing how many people look at a bright red sticker with a price and think they have got the deal of the century!
Don't let packaging deceive you. Often the cheaper version, or supermarkets own version of a product is in very unappealing packaging. We are all naturally attracted by advertising/endorsements/bright colours to be attracted to mainstream brands, when ofter the cheaper substitute is just as good.
Take advantage of deals. I even go as far to plan our meals around deals that are running at local supermarkets. More often than not, you are able to check these deals online in advance and can make a meal plan. If you can make some savings on toilet rolls, cleaning products, tinned/jarred items then why not leave it in the cupboard for next week?  If you are obsessed with keeping within a budget, write the expense off towards next weeks budget – this will save you money in the long term. Just be careful what you buy on deal – are you really going to eat that extra loaf of bread before it goes mouldy. (Then again, you can freeze it if you have space – YES its okay to freeze bread)!!
Well there they are – Let me know how you get on! 🙂