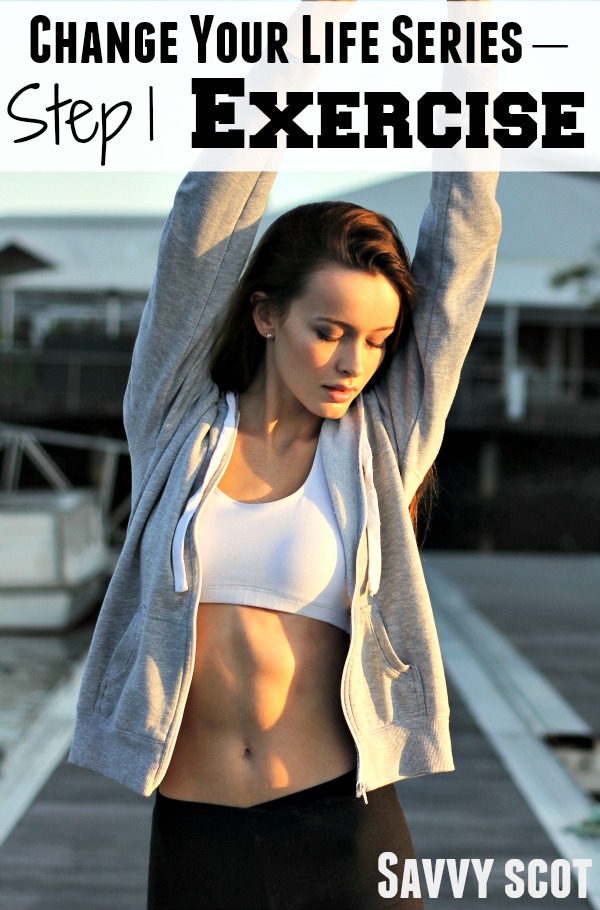 Back in February when I founded SavvyScot.com I wanted to help people make a change in their lives.  That change could be a financial change, or it could be something else. While I don't claim to know everything about money (in fact most of my knowledge comes from my interest in personal finance and what I have learned from other PF blogs) I like to think that I am a fairly well-rounded person. A jack of all trades perhaps. My mantra goes a little something like this:
I am the start of a difference. Out to break boundaries, stereotypes and states of mind.
This is the first post from a series that I am calling the 'Change Your Life Series'. If followed properly, this series will literally transform your life – I guarantee that if you commit yourself over the next 10 weeks, you will be completely revitalised by Christmas – ready to take on 2013 a much greater individual!
Each week we will focus on improving a different aspect of your life by following a simple step. The aim is not to become a grand master, rather to make small improvements across the board. I introduce to you step 1 –
Exercise More

Add exercise into your daily routine. Already go to the gym? Scale it up in a big way. Train harder, work faster. Do not let yourself reach a comfort level and leave the gym pleased that you did your normal work out without breaking a sweat. Up your weights, extend your run. Punch harder, kick higher and throw further. Aspire to the old saying No Pain, No Gain and enjoy the satisfaction that an aching body gives.
Look for ways in which you can substitute exercise into your routine; take the stairs, cycle to work, get up and walk across the office to speak to your colleagues… emails can wait. Go for a walk at lunchtime or a run first thing in the morning. Substitute a social lunch for a lunchtime run – your colleagues won't become sick of you and you have a more interesting story to tell. Don't let yourself make excuses.. just DO it! You don't need an expensive gym membership to exercise… Squats, Press-ups, Dips, Pull-ups, burpees, planks can all be done in a park, your garden or your home. Do enough to make your heart race.. and then do some more.
If you are tired of looking skinny or being called lanky it is time to make a change. Follow my Fitness Challenge, work percentage routines and set yourself goals. Find a training partner and get competitive… can't find one? Ask someone to join in.. it will ensure you don't relax! Work in a frustrating/high-stress environment? Start a martial art and find a release. It is incredible how effective ten minutes on a punch bag is at clearing your head!
Exercise is not expensive and exercise can't wait. Exercise is not something that you do once or twice a week.. Exercise is something that you do everyday. Your body is a temple and exercise helps to keep it pure. Start the morning with a run, a jog or a weight session and I guarantee that you will feel ALIVE for the rest of the day. You will be ready to take on world and all that it lays down in your gauntlet. You will find yourself with energy that you never thought was possible and this in turn will help you sleep better. Endorphins will flow through your veins and your mind will be more switched on than ever before. Incorporate exercise int0 family activities and it will unite you….. Exercise does more than shed a few pounds of your midriff – it will transform you.
In reality, you don't have to turn into a fitness fanatic to reap the benefits here; rather you need to become more active. Exercise comes in a plethora of forms and there is something, somewhere out there that you will love doing.
How have the effects of exercise transformed you to date?
P.S. Be sure not to miss Part 2 by subscribing to updates using the box to the right —->