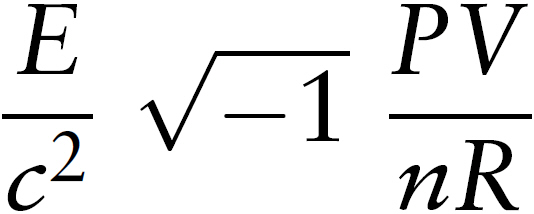 Free University Courses:
No this is not a catchy title to try and get people to read my blog – today The  Massachusetts Institute of Technology (MIT) has launched its first free course – MITx, an electronics course – which is entirely virtual. MIT aim to 'shatter the barriers of education'. While there already hundreds of virtual online courses, this is the first that is completely free, without prerequisites; from a world leading institution! A University spokesperson has insisted that the courses will not be 'watered-down', but will be based entirely upon the campus based course. Successful students will even receive a certificate upon completion of the course.
MIT recognises that only a fraction of the students who want to study at the University are actually successful (through place restrictions, falling short of grades, financial and others) and consequently want to reach out to the rest of the world. This marks a significant stage in the development of education.
While iTunes U service – the academic version of iTunes – has over 500,000 lectures available for free download. The Open University and Stanford also have had more than 40 million downloads of free content.
Car Update
I bought a car! No more expensive/unreliable public transport for me! 🙂
After weighing up the options – and taking on board some advice from readers, I decided to make the investment… I am now the proud new owner of a Peugeot 307 – 49,000 miles, registered in 2003; with some nice extras: 5 disc changer, electric windows, A/C (not standard in the UK!!) – all for £1500 (about $2400). I am getting between 30-35 m.p.g. – which is not too bad for stop and start London traffic. Starting to put together an emergency fund for repairs / maintenance etc.
One more thing to add to the car update – I spent a long time comparing quotes from insurance providers for my new car. Before accepting one, I decided to phone my current insurer to ask for a phone quote (usually more expensive than online) to add an extra car to my policy (wife's car). They undercut the best quote I had by about £50 ($80); coming in at around £450 ( $720). Chancing my luck, I challenged the quote and managed to negotiate to just over £300 ($480)!!! 😀 It seems like by adding an extra car to an existing policy, gives insurers a lot of room to negotiate!
Presenting Tip:
I have to do a lot of presentations with my job – which I think is great (more to come on this) – but my single best tip is as follows:
Buy a slide remote & laser pointer device
These are really cheap and can be bought for about £8 ($13) on ebay – an excellent investment. It looks so much more professional when slides seamlessly transition behind you, without having to bend over a laptop / mouse. The laser component of the device can accurately 'pin point' the area of interest of the slide without having to ambigiuously point (or jump and point)!!
Blog Update
Thanks everyone for visiting and coming back! In only a couple of weeks I now have about 20 people visiting each day – which I think it fantastic!! It certainly gives me motivation to keep writing – and more often!!
PS – Does anybody 'get' the Picture of this Post? It's really quite clever 😀