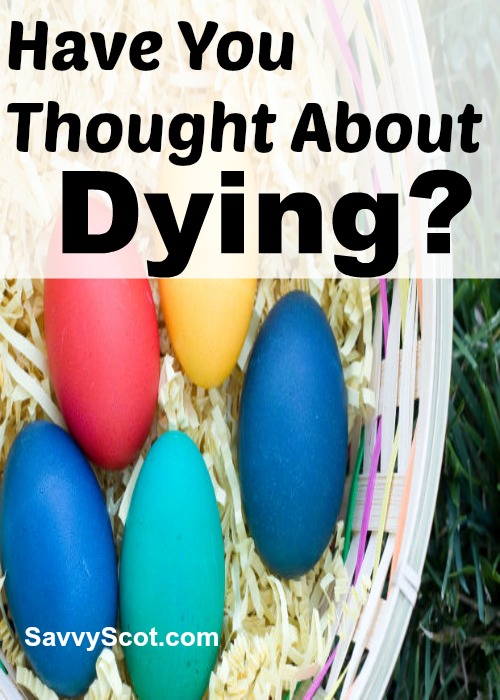 Dying is not something people ever like to think about. We associate dying with something that happens when you are old and have fulfilled your dreams. While we appreciate that in certain circumstances or career choices, dying is more possible, most of us don't think it will happen to us until a lot later on in life. I appreciate that a soldier fighting a war, or an extreme sports professional may realise that death is actually not that uncommon, however the majority of us perceive this as extremely unlikely.
This line of thinking is actually quite irrational. Everyday we read tragic stories in the news about people losing their lives in car accidents or being murdered; Do you think they woke up expecting to die?
Your Financial Plan
If you are like me, you will have a financial plan in place for your family / future family. You will no doubt have thought about paying off your mortgage, the importance of savings and how you are going to put your children through college, save for retirement and never have to want for anything. Your emergency fund will provide a buffer for the unexpected – a contingency fund for the unknown; the washing machine that blows up, the central heating system that packs in or the freezer that no longer keeps things cold.  Being the responsible financial planner that you are, it won't be too much of a problem when the car needs new brakes and tyres in the same service. All of this is great, but it has one massive dependency…. That you continue to live!
The Truly Unexpected
What if you were to drop down dead tomorrow? Sure, we have all heard that expression, but take a minute to imagine looking down on your family and (apart from the obvious) how this would change their lives. Is your partner on enough money that they could solely take care of your dependents? Could your partner afford to pay the same mortgage, car repayments etc.? Would you feel guilty for changing their lives and then forcing them to change it again?
Don't Take the Risk
Life insurance is not something that I ever used to think of as being important. After all, why should I? I am only 24 years old… statistically speaking I have at least another 50 years to go – I am not even a third of the way through my time on earth and you want me to think about dying? Surely that is an extremely pessimistic outlook?
I have asked you all a lot of questions in this post; questions that you need to ask yourself seriously. Questions that you need to ask yourself and search for the answers and implement any necessary changes.
My Situation
I am very fortunate that my job offers life insurance as part of the benefits package. In the unfortunate event of my death (not only would SavvyScot cease to exist) but my wife would get a payout of 3x my annual salary, in addition to future pension entitlement.
It is quite reassuring to know that this money could pay of the balance of our mortgage and give Mrs Scot some stability. Furthermore, as my circumstances change later in life and we eventually start a family, I am safe in the knowledge that my policy will increase in value – in direct correlation to my salary.
The purpose of this post is not to give out advice on certain life insurance policies or features, but rather to prompt you all to think about your own situation, put a plan in place and then forget about it again!