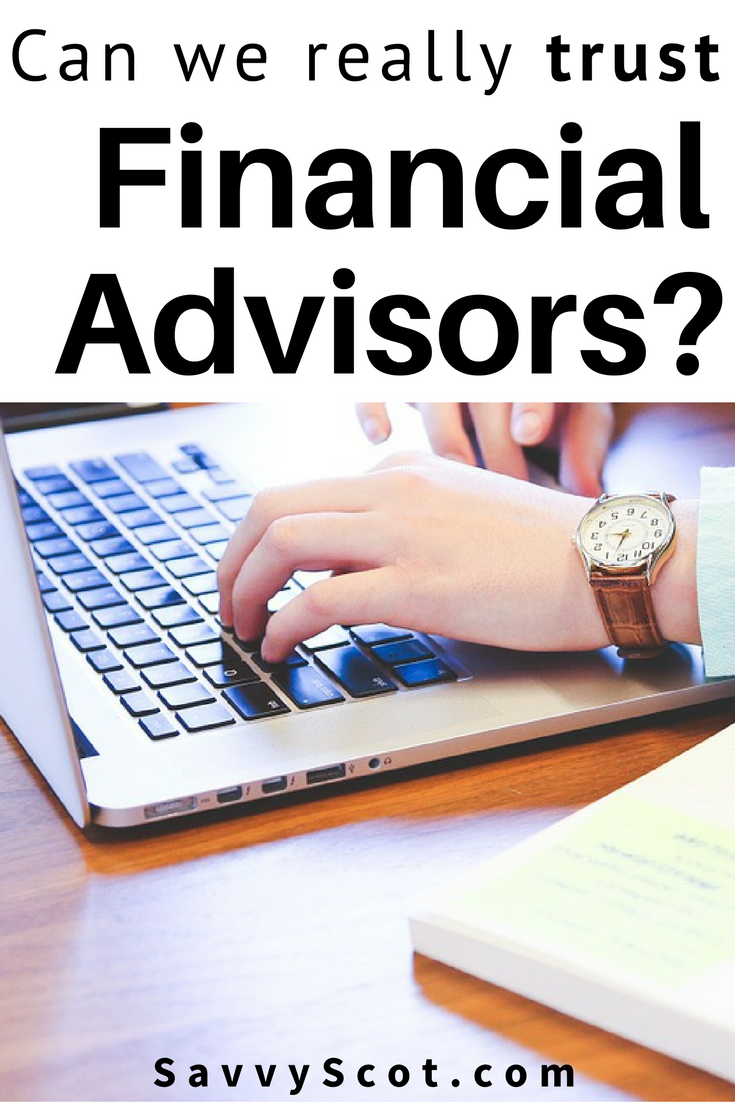 You really shouldn't trust strangers in money related issues, especially when your own wealth is involved. But undeniably wealth management is necessary and you might just not know all there is to properly invest.
So financial advisors are necessary and they will not "steal" your cash (unless they are con-men) par say, but they might just not give you your money's worth. Again they might involve you in schemes from which you will not be benefited from, but they will.
So here are 8 things you need to know before making that man your financial advisor:
1)    How does this financial advisor get compensated?
It should be totally transparent to you on how much your financial advisor is going to charge you for every service. Ask him what he earns while selling a mutual fund.
Ask him if you get help with tax optimization, rebalancing, retirement planning and estate planning. You should be entitled to these services.
Also, get to know the all-in cost.
2)    Is he a fiduciary?
A fiduciary is a person who is legally obliged to do what is in "your" best interest, whereas, a broker doesn't have such obligation. Always keep in mind that you want a fiduciary, not a broker.
A fiduciary or Registered Investment Advisor will always act in your best interest and provide sound investment advice.
3)    Why did he recommend that investment?
Does your financial advisor get a commission for selling a particular investment product? Is this commission his motivation for recommending it to you or will it be good for you?
Ask your advisor how he selected this particular investment for you.
4)    What is his sales quota? (If he has one)
Some financial advisors have a monthly sales quota. Hence, if he manages to reach his sales goal he will be compensated.
Get to know if your advisor has such quotas or not. If he does, then think about how it affects his decisions.
Is the investment plan he just told you actually helpful or just a mark he has to reach to fulfill his goals.
5)    How much time does he spend on making a portfolio?
A financial advisor must split his attention to research, portfolio management, servicing existing clients and searching new clients. Get to know how often your portfolio is given attention to by your advisor.
You definitely don't want someone, who can't give adequate time managing your money.
6)    What is his investment strategy?
The investment plans offered by your advisor must be well curated to your needs. Is it a long-term strategy or a short-term strategy? Again time, risk tolerance and life alterations are subject to change an investment strategy.
Always keep an ongoing dialogue with your financial advisor to keep your investment planning as dynamic as possible.
7)    What are his credentials?
Always ask a financial advisor of why they are qualified to help you. Are they certified or chartered? Know what exams they have passed.
Their credentials and certificates should show you their areas of expertise and how well they can advise you.
Again these credentials are good indicators that your man has experience and expertise.
8)    What services will he provide?
It is understandable that your advisor will have sales quota and new client searching in mind but you deserve his time too. Don't let him sign you up and ignore you.
Get to know what kind of on-going service you can expect from him? What materials will he be providing so you can track your performance?
Signing up with a financial advisor is for your long-term financial well-being. If you believe you are being cheated or deprived then demand your worth or change your advisor.