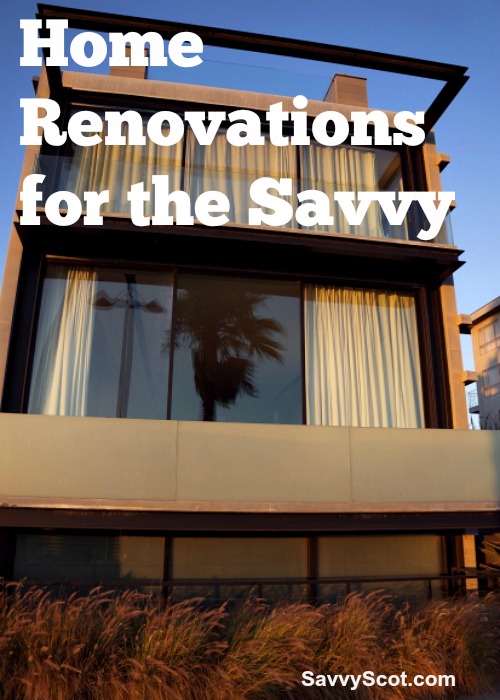 Renovating can be a stressful time as it saps up all your time, energy and cash. Have a think about where to spend, where to save, what tasks to outsource and what you can you do yourself before starting on the big job.
Garden
When it comes to the garden there is plenty you can do yourself. While professional landscapers may be useful for hardscaping (tasks that involve structural additions like patios, driveways or rock fixtures) you can complete almost all the softscaping (tasks that involve plants, flower bedding, grasses and colour schemes) alone. Outsource concreting and any other structural additions like paving, retaining walls or water features. If you're willing to put in a little elbow grease then turfing is manageable without a professional but the same doesn't apply for fencing; leave that to the fencing contractors.
Once again always factor in maintenance; determine how much sunlight and water different plants need as well as their compatibility with the rest of the garden. Choose native plants because they are already acclimatised and need less TLC, water and maintenance. Buying seeds and growing plants from scratch might be a cheaper option initially, it takes hard work and may not be worth the hassle. Try choosing smaller plant and letting them grow instead.
Be realistic about how much gardening you're going to do in the future; if you're not prepared to get out and mow the lawn every month then don't turf your yard and if you don't want to tend to plants everyday then don't get flowerbeds. If you can't commit to watering your garden everyday, invest in a hose water timer that will apply adequate water to your plants on a schedule.
Bulk buy materials you'll need again like soil, mulch, gravel and wood chips.
Bathroom
Overall, bathrooms are the most expensive part of a house to renovate so it is important to get it right the first time and stave off any further renovations. Your involvement in a bathroom renovation will probably be limited to making choices about design and materials so make sure you have an idea of exactly what you want. Collect images of bathrooms you like and speak to friends who have also undergone bathroom renovations for advice.  Remember to splurge on anything structural (tiling, plumbing and electrical) but save on anything decorative. Go for functionality and think about the sorts of maintenance certain materials may need. Try to make tiling shallow (without big gaps) so that it easier to clean and if you're opting for white then make sure the materials are water and greaseproof.
Kitchen
Consider exactly what it is you want to achieve with your kitchen renovation and let that inform the process. For example, if you want to increase functionality then don't compromise on bench space or storage.
The bulk of a kitchen renovation you will have to outsource but this doesn't mean you can't cut costs. Opt for timeless colour palettes with traditional combinations in neutral tones. Save the bright colours for reversible additions like paint, tea-towels, appliances or vases. The most expensive aspect of a kitchen renovation is the cabinet making which isn't something you can do yourself. However, you can cut costs by opting for a prefabricated kitchen over a custom built set-up, as the price difference is huge.  Collect interesting tiles from market stalls or second-hand stores to create a decorative splashback.
Do you have any niche ideas to cut the costs on renovations?