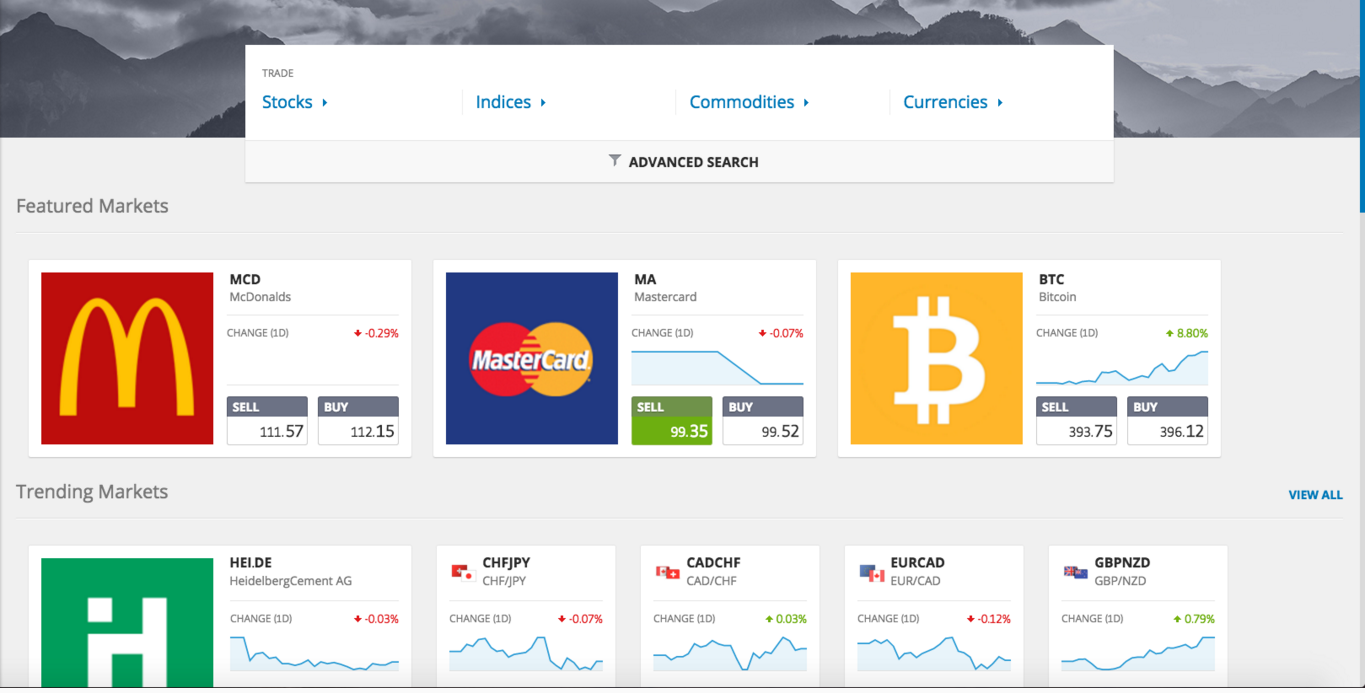 eToro, the social investment network, launched their new innovative trading platform at the Dublin Web Summit earlier this month. The platform aims to promote investor interaction, making it easy for an average trader to access tools and data to trade like a pro while also benefitting from the knowledge and expertise of more 'experienced traders'.
eToro has been around since 2007 and is 5 million users strong. Since then, over 170 million trades have been opened on the platform. Funds are kept at Tier 1 European banks and your data is kept safe. eToro even accepts PayPal as a way to fund your account, which gives you an extra layer of safety.
The core of eToro's platform is social trading, as it allows you to see the open trades of other users, but also allows you to replicate them through your investment portfolio. For every user, you can see how well they are doing, their track record and their current positions. You can set up and automate copy trades that are exactly the same as the ones your favourite traders are making. You can also send traders messages, or become part of an online thread to learn more and interact with the community in real time. As every user will have gathered information and studied their trade, the wealth of knowledge is limitless, and it can save you a lot of precious time discussing current markets and economic events with other people rather than doing all the research on your own.
The option to copy someone else's trade is even easier, in just a few clicks you can set how much you are willing to invest and risk on that trade, and the platform will action the same trades as the users you chose.
As a verified trader, if people start to trust your investment decisions and copy your trades, you can earn up to two percent of the total assets under management (AUM) if you register under eToro's Popular Investor Program. For example in a month where you have $1 million under your management you will earn $1,666 per month directly from eToro, making it a nice incentive to join and share your trades with the rest of the community. You also have a wide set of tools and charts at your disposal to analyse the market and other people's reactions to it.
As a copying trader, you are able to automate your trades, generating an income without having to spend hours doing research on the market itself. And because traders are verified, real people, you know they put their own money into that very same trade, so that can give you extra peace of mind that they aren't doing completely crazy things.
Nevertheless, as usual, remember to be careful when you trade, only invest money you can afford to lose, that is money that wouldn't put you in a tight financial situation if you were to exit at a loss, or keep your position open until the trade becomes positive again. Sometimes it is easy to get carried away with margin trading, but eToro offers a Virtual Money system that allows you to trade with a demo account at first, and see where your trading decisions take you. That is the perfect way to familiarize yourself with the platform before you take the plunge.